Recent News
ERA Program
The U.S. Department of Treasury's (Treasury) Emergency Rental Assistance (ERA) program makes funding available to assist households that are unable to pay rent or utilities. The funds were provided directly to states, U.S. territories and local governments. Grantees use the funds to assist eligible households through existing or newly created rental assistance programs. The Treasury advised that participants in HUD-assisted rental programs (including the Housing Choice Voucher (HCV), Public Housing, or Project-based rental Assistance programs) are eligible for the ERA program and may receive assistance for the tenant-owed portion of rent or utilities that is not subsidized. This assistance can include rent arrearages and utilities owed over the utility allowance. To learn more about how to apply for ERA please contact Fayette County Community Action at 724-437-6050, Extension 3213.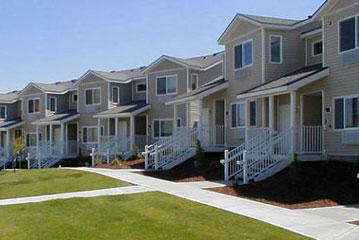 PUBLIC HOUSING EMERGENCY MAINTENANCE
The FCHA has established an emergency maintenance phone number 724-434-2400 for Public Housing residents to report emergency maintenance situations for immediate response after normal business hours, (beginning at 4:30 p.m. on the first day of assignment and ending at 8:00 a.m. on the next business working day) including weekends and holidays.
ADMINISTRATIVE OFFICE:
624 Pittsburgh Road
Uniontown, PA 15401
724-434-2100
info@faycha.org